The Professional's Shop
The Professional's Shop at Bedale Golf Club is ran by Head Professional Steve Pearce. Steve has teamed up with timjenkinsgolf.co.uk to offer all of the biggest brands at prices that will not be beaten! From bespoke club fitting in our state-of-the-art swing studio, to helping you choose your summer wardrobe, Steve and his team work hard to offer a complete customer experience.
The shop is fully stocked with the latest equipment, clothing, technology and accessories from leading brands such as; Adidas, Callaway, Footjoy, Green Lamb, Ping, Skechers, Taylormade, Under Armour plus many others. If you can't find what you are looking for in store, never fear it should only be a phone call away.
Golf Equipment
If you are looking for new equipment then look no further.  We are custom fitting specialists for Callaway, Cobra, Ping, Mizuno, and Taylormade to name but a few.
We have a great selection of fitting components to fit all types of players from beginners to professionals. Our custom fit experts will work with you to find the best solution for your game.
Foresight GC2 / HMT is used in all fittings which is used by the world's best players, coaches and manufacturers.  It provides us with the information that's needed in order to help ensure your new irons, woods or wedges are correctly fitted to suit your swing characteristics.
Golf Coaching
Whether you are looking to start playing golf or you would like to improve your existing skills, Steve has a wealth of knowledge gained over the last 20 years.
In the last 10 years, Steve and his team of volunteers have helped to rejuvenate the various sections of the club.  This is largely down to creating pathways for players to progress as little or as far as they want.
If you think golf might be for you, or you want to enhance your existing skills contact the Professional's Shop on 01677 422443 or email proshop@bedalegolfclub.com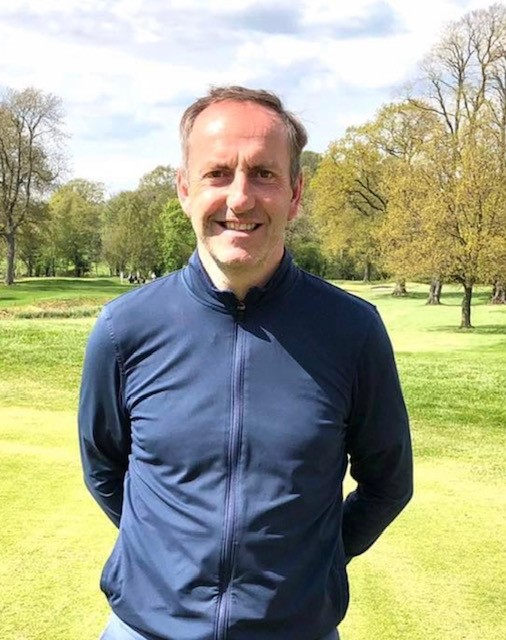 Steve Pearce
Telephone: 01677 422443
Email: proshop@bedalegolfclub.com
"As seniors from PHGC we have played many courses in Yorkshire and Bedale GC is rated as one of the best. With its friendly welcome, challenging parkland course and a great meal to finish the day. The forty four lads who attended all agreed that we should return."
Les Dickinson - Pike Hills GC, York
"Another great day at Bedale Golf Club on our annual trip to Yorkshire, always a friendly welcome and excellent course."
Lee Hammers - Rochford Hundred GC, Essex
"This is a gem. The course was immaculate, staff were friendly and the after-match food was excellent. Course is quite challenging in parts but beautifully presented and if your golf is not going well, just take in the splendid scenery of the Yorkshire Dales.""
Bob M - Via Golfshake
"As seniors from PHGC we have played many courses in Yorkshire and Bedale GC is rated as one of the best. With its friendly welcome, challenging parkland course and a great meal to finish the day. The forty four lads who attended all agreed that we should return."
Les Dickinson - Pike Hills GC, York
"Another great day at Bedale Golf Club on our annual trip to Yorkshire, always a friendly welcome and excellent course."
Lee Hammers - Rochford Hundred GC, Essex
"This is a gem. The course was immaculate, staff were friendly and the after-match food was excellent. Course is quite challenging in parts but beautifully presented and if your golf is not going well, just take in the splendid scenery of the Yorkshire Dales.""
Bob M - Via Golfshake